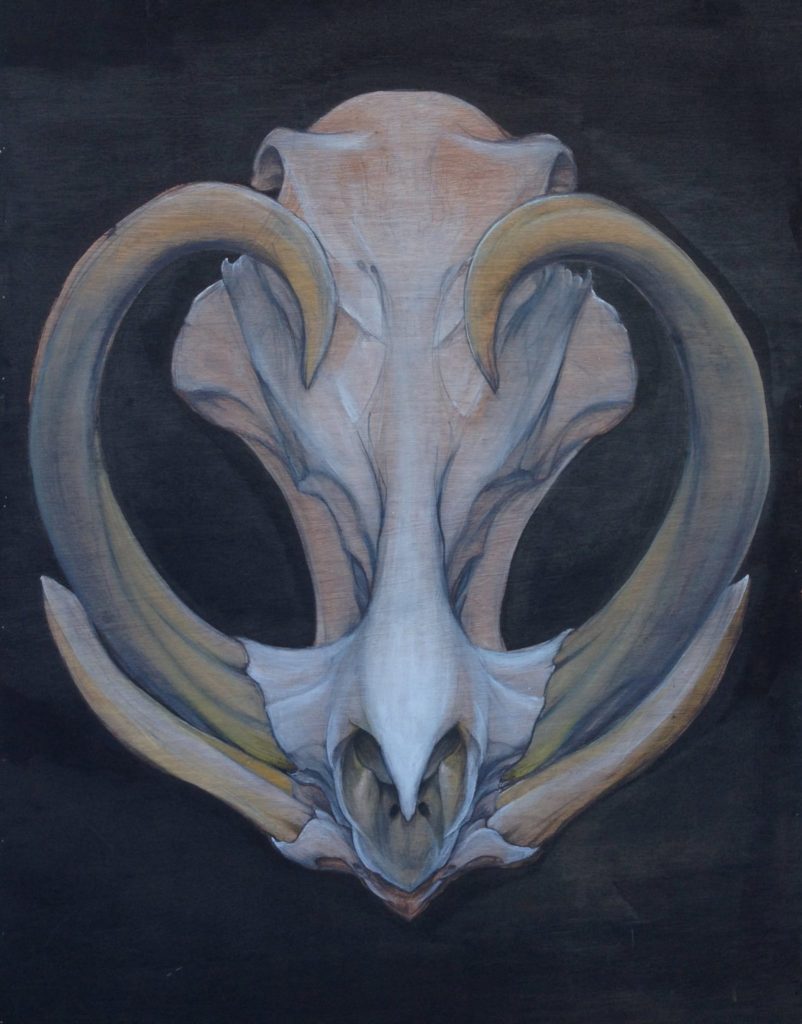 "The skull is the Universal symbol of life and death, mystery and magic.
Around the world and throughout history and  literature, whether in the occult or in the divine, skulls are heavily symbolic in almost all cultures.
My own fascination with them, while superficially mundane, is partially spiritual.
In my own agnostic way, skulls offer us a clear glimpse of the power of  whatever force it is the viewer holds divine. Animal skulls represent the epitome of natural engineering.
Of all Natures miracle's, animal skulls are some of the most intricate and varied.
The body part that is least changed from the birth of an animal, the complexity of its internal structures are a statement of the vibrancy of the life force with which we are all imbued.
Yet as the seat of our mind, spirit, and consciousness, the sight or possession of a skull is an eerie reminder of the transcendance that must take place in order for us to view it.
With my skull studies, I seek to explore, exemplify, and share the beauty and paradox that I see there."
-Artist's statement, Art of Tattoo Show at Gallery 9, 2014
Please stand by while I upload the remaining images!